Which Nissan Sentra has Leather Seats?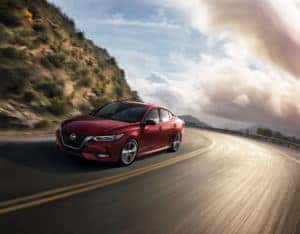 Have you been eyeing the Nissan Sentra but have not been sure if it is the best fit for you? Or are you looking for a vehicle that combines safety with luxury? If so, contact McNeill Nissan of Wilkesboro, North Carolina! Through our transparent buying process, you will have all of the necessary information every step of the way to make the most educated decision.
One of the important decisions in purchasing or leasing a car is making sure it comes with all of the features you desire. Leather seating is a sought-after choice for many drivers. The Nissan Sentra has many standard and available options, especially in the newest eighth generation of the vehicle. But does it offer leather seating as well? McNeill Nissan has the answers.
A Sign of Luxury and Comfort
Leather seating has always been a sign of luxury in vehicles. This stems from the lush look and feel that they bring to the vehicle. Because of this, they do typically cost more as well. Not only do they have cosmetic appeal, they also have functional benefits. For example, leather seating is more stain resistant than cloth seating. Dirt and other nuisances, such as pet hair or unwelcome smells. They are easy to clean – using a leather cleaner and conditioner – and hold up for a long time.
Only the most high-end vehicles used to provide leather seats. However, over time, leather seating became much more accessible to the average person. This did not take away from the luxury symbolism of leather seats, though. Even though leather seats can be found on most vehicles, manufacturers will only give this option on the highest trim options for their vehicles.
A more affordable option compared to leather seating is synthetic leather. This brings the look and feel of leather to a vehicle, while still maintaining an affordable price point. These materials also typically do not need special cleaners in their upkeep routine.
Eighth Generation Sentra
The eighth generation of the Nissan Sentra started off with the 2020 model of the sedan. With up to 149 horsepower and a fuel economy of 29 mpg in the city and 39 mpg on the highway, the Sentra maintains its spot as a worthy competitor against other sedans of its size. Drivers speak highly about the pleasant driving experience and interior design perks.
During the eighth generation of the Sentra, Apple CarPlay and Android Auto joined the standard features list. Originally, they were an available feature to add on. In 2021, Nissan also added an available Wi-Fi hotspot to the Sentra. With this feature, drivers have the ability to work more productively on the go.
The Sentra has three trims to choose from. These are the S, SV, and SR trims. The SV, the middle trim of the Sentra, offers optional leather-appointed seating. The SR trim, on the other hand, offers Prima-Tex, rather than leather. This is a synthetic leather material.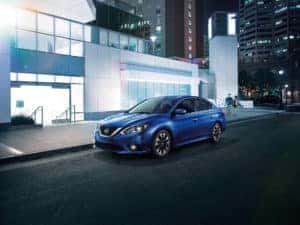 Seventh Generation Sentra
Seventh generation Sentra models ran from 2013 through 2019, with a mid-generation face-lift in 2016. Many upgrades occurred throughout these seven models. For example, this is the generation that first introduced Apple CarPlay and Android Auto capabilities. This came in the 2019 model, which also revealed a larger standard touchscreen infotainment display, and smartphone connectivity. The SR Turbo and Nismo trims debuted after the mid-generation facelift.
Drivers will also see better sound insulation than previous generations, as well as new safety features. If you are looking for forward collision alert or adaptive cruise control, the Nissan Sentra has you covered.
If you are looking for leather seating on a seventh generation Sentra, look at the SR and SL trims.
Sixth Generation Sentra
Generation six of the Sentra ran from 2007 through 2012. This generation of the vehicle has always been rather affordable, and now this is even more relevant as a used vehicle. When the Sentra was remodeled in 2007, it was considered a sportier version of the well-known compact sedans. Nissan prioritized comfort during these years, providing ample room for all of its passengers. It's no wonder that this is one of the largest models in the compact car class – but you would never notice. New features available on the Sentra during this generation include a navigation package, Bluetooth, a USB port, and more.
One of the biggest comforts of the Nissan Sentra is the addition of optional leather seating. You can find this luxurious feature on the SL trim.
Contact McNeill Nissan Today
If you are searching for a new or used Nissan Sentra near the Wilkesboro, North Carolina area, reach out to McNeill Nissan today! We have multiple new and used Sentra models available in our inventory, ready to be taken home today. Whether you would like a Sentra model with leather seating or not, we have you covered. Let our Sales Experts know exactly which features are necessary on a vehicle for you, and we will find you the perfect model for your needs. Need more confirmation that the vehicle you are looking at is the right fit? Take it on a test drive and see it in action!
Feel free to fill out the contact form below or stop by our showroom when you get a chance. This way, we can get you started on our buying or leasing process. We look forward to seeing you soon!