Which Nissan Rogue has Remote Start?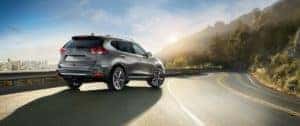 The Nissan Rogue is one of the most popular vehicles in North America. In fact, in 2021, it was the #7 best-selling vehicle. Its sales increased 25% in 2021 alone, with over 200,000 vehicles sold. With so much popularity, the Rogue certainly has a long list of incredible features that makes it earn its title.
One of the features on this long list is remote engine start. With remote engine start, drivers can turn their vehicle's engine on without ever stepping foot into the car. This allows them to either heat up the vehicle in the winter or cool it down during those hot summer months. This not only makes the environment in the vehicle more pleasant for passengers, but it gives the engine time to warm up before actually driving.
While we know the Rogue offers remote start, which trims does it offer this feature on? Is it a standard or an additional option? McNeill Nissan has the answers.
Third Generation Nissan Rogue
The third generation of the Nissan Rogue sparked the large increase in sales in 2021, when the all-new Rogue hit the streets. With this all-new vehicle, drivers will find themselves in a sharper looking SUV with a quieter interior than before. It offers a 2.5L engine, which puts out 181 horsepower, as well as a brand-new 3-cylinder engine. Also new is improved ProPilot Assist, which is Nissan's autonomous drive technology.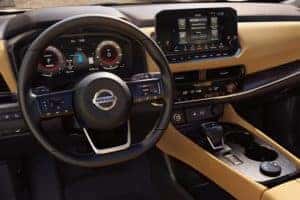 While the Rogue does not offer remote engine start on all of its trims, it does offer this feature as standard on the SV and Platinum trims.
Second Generation Nissan Rogue
If you're looking to purchase a second generation Nissan Rogue, you will need to look at the years 2014 – 2020. The Rogue also had a facelift in the 2017 model. This facelift made the Rogue more capable than ever, as well as introducing a hybrid model of the vehicle. Some new features you'll see on the second generation facelift include adaptive cruise control availability, and a pedestrian detection system with optional emergency braking. You can choose between front-wheel and all-wheel drive on this five-seater SUV. The Rogue does end up losing its third-row capacity during this generation. However, although you lose passenger space, you'll find features like a 7-inch touchscreen infotainment system and heated front seats.
The second generation Nissan Rogue offers remote engine start as standard on the SV and SL trims.
First Generation Nissan Rogue
The iconic Rogue joined the Nissan lineup all the way back in 2008. This generation of the SUV ran all the way until 2013. It came ready with an upscale interior roomy enough to please all five available passengers. It also was awarded great safety scores. While Apple CarPlay and Android Auto did not exist yet, the Rogue ensures you could still listen to your favorite music with its iPod connectivity. It also gained features such as cruise control and a four-speaker stereo.
While the Rogue has many incredible features during its first generation, it unfortunately does not offer remote engine start until the second generation of its model.
Contact McNeill Nissan Today
If you are looking for a new or used Nissan Rogue in the Wilkesboro, North Carolina area, McNeill Nissan has you covered! We have multiple Nissan Rogue options available in our inventory, in various different trim levels. If you have absolutely any questions regarding the Rogue or another vehicle in our inventory, our Sales Experts will be happy to answer them for you – no question is too big or too small.
To get started on taking home your own Nissan Rogue, feel free to fill out the form below or stop by our dealership at your convenience. We look forward to helping you in your search for your dream car!