Which Nissan Altima has Sport Mode?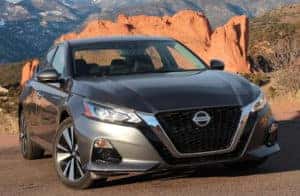 Each year, Nissan works to make every vehicle in its lineup better than before. The Nissan Altima is no exception to this! This midsize sedan not only offers incredible gas mileage and a comfortable interior cabin, it also continually receives great safety and reliability ratings – especially since its redesign in 2019.
The affordable Altima model offers two peppy different engine options. No matter what engine you choose, you will always have an extremely capable vehicle. But if you find yourself looking for a different feel behind the wheel of your Altima, you may be wishing for some sort of Sport mode. When it comes to the Altima, you're in luck! Read on to learn more about Sport mode on the newest Nissan Altima models.
Which Altima Models have a Sport Mode?
DS or "drive sport" mode changes the transmission to a more lively driving experience. As such, this changes the Altima to have the sensation of driving a manual transmission, providing customers with the most innovative possible solution. This sport mode works by adjusting the vehicle's throttle response, steering response, and shift points. Drive sport can be deactivated by returning the shift switch to the D position.
Assuming you are in the market for a vehicle with a sportier feel, then an Altima might be the perfect choice for you. The Altima has come with Drive Sport as the standard for quite a few years now, so even a used model is a great option.
Does Sport Mode Cost Extra?
Generally, high-end cars don't charge extra for sports mode; these brands know their drivers deserve to have the feature included already. This isn't confined to sports vehicles anymore, either. Even cars and SUVs can have this feature – and sometimes included in the cost. Sport Mode usually is activated with a button or switch, similar to Cruise Control; can even be turned on while cruising down the highway. In any case, it is substantially more fun to drive around while Sport Mode is engaged.
What Does Sport Mode Do?
The motor, which acquires a "touchier" choke that increases acceleration, also increases responsiveness. The transmission allows the vehicle to expand its programmed shift focuses. The suspension also straightens out for a stiffer ride, making it more suitable for smooth, flat roads. Driving in Sport mode makes the vehicle's choke more prone to a hair-trigger reaction.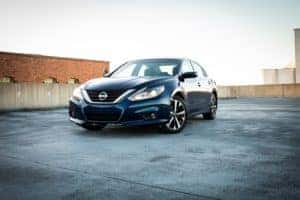 Finally, Sport mode generally gives a speedier feel from the guiding framework – this comes from putting more gas into the engine earlier on in the process of pushing the accelerator. When you turn Sport mode off the vehicle returns to its normal driving mode, which is a little more economically-friendly.
Most vehicles have a suspension system with one setting intended to adjust to whatever roads the driver takes on for maximum comfort. However, it is possible for a vehicle – such as one with a Sport mode – to have two separate suspension systems.
In Sport mode, the car will feel much sturdier as you drive. The vehicle's stability will improve without any added effort from the driver.
Drivers who have vehicles with sportier highlights – even regular sedans and SUVs – need to make sure their tires are in good shape. These will ensure the best performance on their vehicle when Sport mode is equipped, and even improve driving during other times. You can equate driving your car in sport mode without proper tires to the likes of competing in a race with the wrong footwear.
Visit McNeill Nissan Today!
If you are looking for a new or used Nissan Altima with sport mode near the Wilkesboro, North Carolina area, visit McNeill Nissan today! We have multiple models of the Altima in our inventory, ready to fit any budget. We also have a large selection of other vehicles on our lot to take a look at as well! Our Sales Experts can help you with any questions or concerns you may have as they walk you through our transparent buying process. Feel free to fill out the contact form below or stop into the dealership at your earliest convenience to test drive one of our vehicles. We hope to see you soon!