2021 Labor Day Nissan Sales Event
Labor Day is right around the corner, and it seems like a good time to appreciate yourself for working hard over the past year. There is no better way to celebrate this Labor Day than to buy the car you've been looking at from the 2021 Labor Day Nissan Sales Event at McNeill Nissan. This event promises to showcase some of the best Nissan vehicles for those who will be interested. Whether you prefer a new car or a used vehicle, there will be many options for you to choose from on Labor Day. Here are just a few of the models that have been flying off the lot recently.
2021 Nissan Frontier Labor Day Deals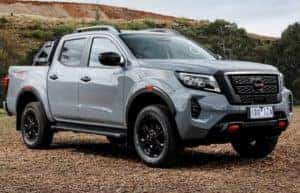 There has been plenty of questions online concerning whether the 2021 Nissan Frontier is a car worth buying. And frankly, the answers you get are nothing like the real deal. If you hope to be a part of the 2021 Nissan Frontier Deals, you need to educate yourself with the following Nissan features.
2021 Nissan Frontier Features
Many of the 2021 Nissan Frontier features only indicate that the manufacturers of Nissan Frontier vehicles are making the best of today's technology.
Push Button Ignition
Technology is all about making life easier for people. Although this is not the first time, the Nissan manufacturers have reinforced their position of ensuring that drivers have the best experience in Nissan vehicles. With this feature, you don't need any extra effort to get your vehicle started. The remote keyless entry also adds more fun to the whole fun driving experience.
Enhanced Engine
The new 3.8L DIG 24 Valves V6 Engine is a brilliant improvement from the previous Nissan models. This introduction allows the Nissan Frontier to boast new engine firepower and other related stuff. The engine has gained more ruggedness to drive you through almost any road.
Driver Assistance Technology
This is a new feature that is now becoming a norm for recent vehicles. This tech is designed to assist drivers in making the right decision whenever they are on the road. It's a system that is built to ensure drivers' safety and perfect driving. You do not want to miss the 2021 Nissan Frontier Deals because of this amazing mechanism.
In addition, the 2021 Nissan Frontier is equally equipped with audio controls mounted on the steering wheels. This is all in a bid to provide drivers with the best comfort as they breeze through the roads.
2021 Nissan Murano Deals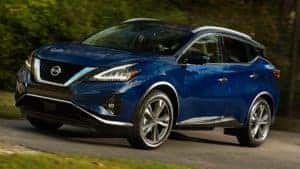 If you have ever taken out time to check the 2021 Nissan Murano ratings online, you would agree that this car has virtually everything you are thinking of. This vehicle has an outstanding score from the safety to performance ratings that ranks it as one of the best cars today. If you do not want to miss out on this classic Nissan model, you must do everything to partake in the 2021 Nissan Murano Deals. Perhaps, a good place, to begin with, is knowing about the features that make the car thick.
2021 Nissan Murano Features
Body build
One of the biggest selling features of this vehicle is that it has a body build of a sport utility vehicle. We all know how it feels to ride in an SUV. Plus, the car has been designed to look this way, so it can adapt easily to changing speeds.
Tires and wheels
The tires & wheels of the 2021 Nissan Murano sure make it a perfect choice for many. It comes with front performance and rear performance tires. The all-wheel-drive system is simply remarkable. And with its tire pressure monitoring system, your tires will ever be ready to hit the road whenever you are ready.
Convenience and comfort
In terms of convenience, one has to give credit to Nissan for putting in a lot into this vehicle. There are several amazing features designed to make you cruise around with the highest comfort. Take advantage of features like the Cruise control, Remote engine start, Keyless entry, Driver and Passenger vanity mirror, Fog lamps, Power steering, Adjustable steering wheel, and a host of other features.
You cannot get enough of this car's features here. Just make sure you come to the event and see things for yourself.
2021 Nissan Altima Deals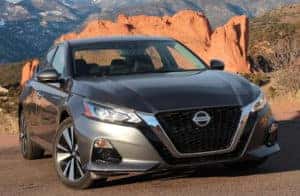 Having heard about it before now, Labor Day affords you the ideal opportunity to come face to face with the 2021 Nissan Altima. This vehicle is worth every cent you wish to spend on it. You can upgrade your vehicle to this model for obvious reasons, and you would be glad you did. This section will be reeling out several features that make the 2021 Nissan Altima worth considering. As such, here is why you need to start making preparations to be part of the 2021 Nissan Altima Deals.
2021 Nissan Altima Features
Fuel Economy
The 2021 Nissan Altima has been built with incredible fuel economy features. It has a remarkable MPG of 25 for the city and 34 for highways. The fuel economy attributes of this vehicle are by no means at the expense of its efficiency. That means you can get a decent drive with lesser fuel consumption than obtainable with other vehicle models.
Tech inputs
Nissan has done an amazing job considering all the tech features that come with the 2021 Nissan Altima. The tech upgrades in this vehicle model are something to talk about, from safety to comfort to infotainment. For example, it employs the most recent safety technology to ensure the vehicle's inhabitants are fully protected. With the improved engine system and other features, there is nothing much you can ask for.
Attractive body build
The 2021 Nissan Altima is just as stylish as its last model. Many drivers had considered the last body designs to be outstanding, so the manufacturers felt they should maintain the quality and standard of this model. Fortunately, that is exactly what they did.
McNeill Nissan Labor Day Sales
If you have been waiting for just the right moment to purchase a new car, now is the time. The Labor Day sales event that we are having here at McNeill Nissan can save you hundreds of dollars on the models that you have been looking at. If you have been looking for any of these models, you can come to our lot to test drive one of these vehicles. We will make sure that you get a great offer on the vehicle you want here at McNeill Nissan of High Point. If you would like to learn more about this sales event, please call us today or fill out the contact form below. we look forward to seeing you!