2020 Nissan Award of Excellence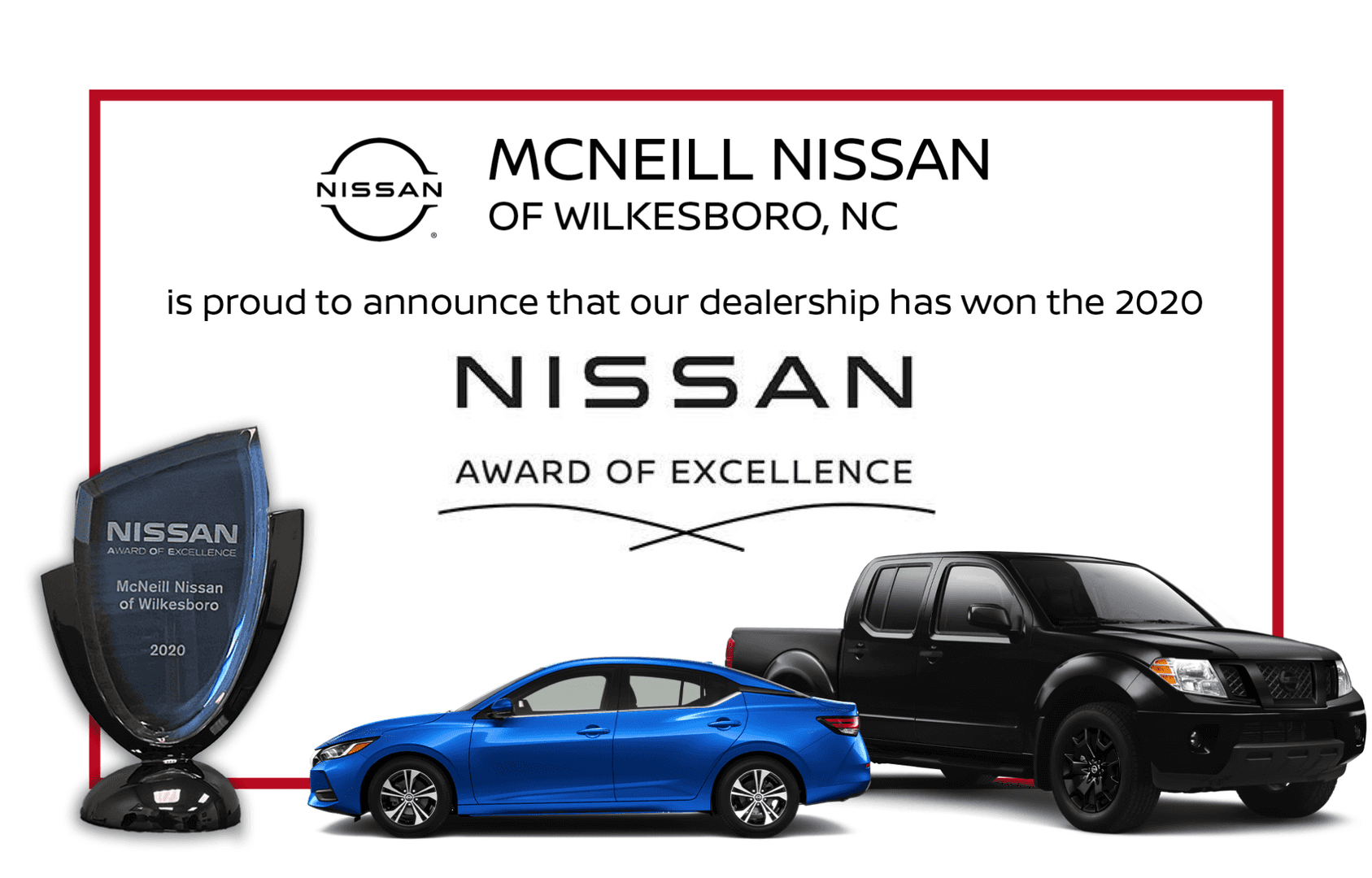 "There is no greater testament to the hard work and dedication of our employees and the entire McNeill Nissan family than to be awarded the 2020 Nissan Award of Excellence.
It is an honor for the work, that is put in every day to deliver the greatest car buying experience to our customers, to be recognized with such a prestigious award.
"
– David McNeill, Owner
The Award of Excellence is presented to the top Nissan dealerships in the U.S., encompassing roughly 15 percent of Nissan's dealerships across the country. Nissan dealerships are measured on a multitude of criteria to ensure customers are provided with an outstanding ownership experience, including the Nissan Owner First Survey, which is sent to every customer after the purchase of a Nissan vehicle or service on a current Nissan.